Celebrities always have to maintain a healthy lifestyle in order to watch after their weight. The camera always adds more weight to the person who appears in front of it, therefore it becomes important for the image conscious celebrities to cut down on the excess weight in order to appear slim on the camera. Celebrity moms are no different. When the female celebrities get married and have children, the pressure of bouncing back and getting to their pre-baby weight automatically is reinforced on them. Where some celebrity moms start losing weight in order to get back to their work, some take their sweet time and do not put unnecessary pressures on them to start their weight loss journey. There are also some celebrities who bounce back easily and naturally but they still make healthy choices in order to stay fit and active.
Here are the before and after pictures of Pakistani celebrity moms:
Aiman Khan
Aiman Khan is a mother of a baby girl. She gave birth to her daughter last year in August and it seems right after she recovered from the postnatal stages, she started her weight loss journey. Aiman Khan used to rely on throwback pictures when she was expecting her child but now she seems far more confident to be posting her current pictures from her day to day life routine, which also includes a lot of pictures of her with her baby girl.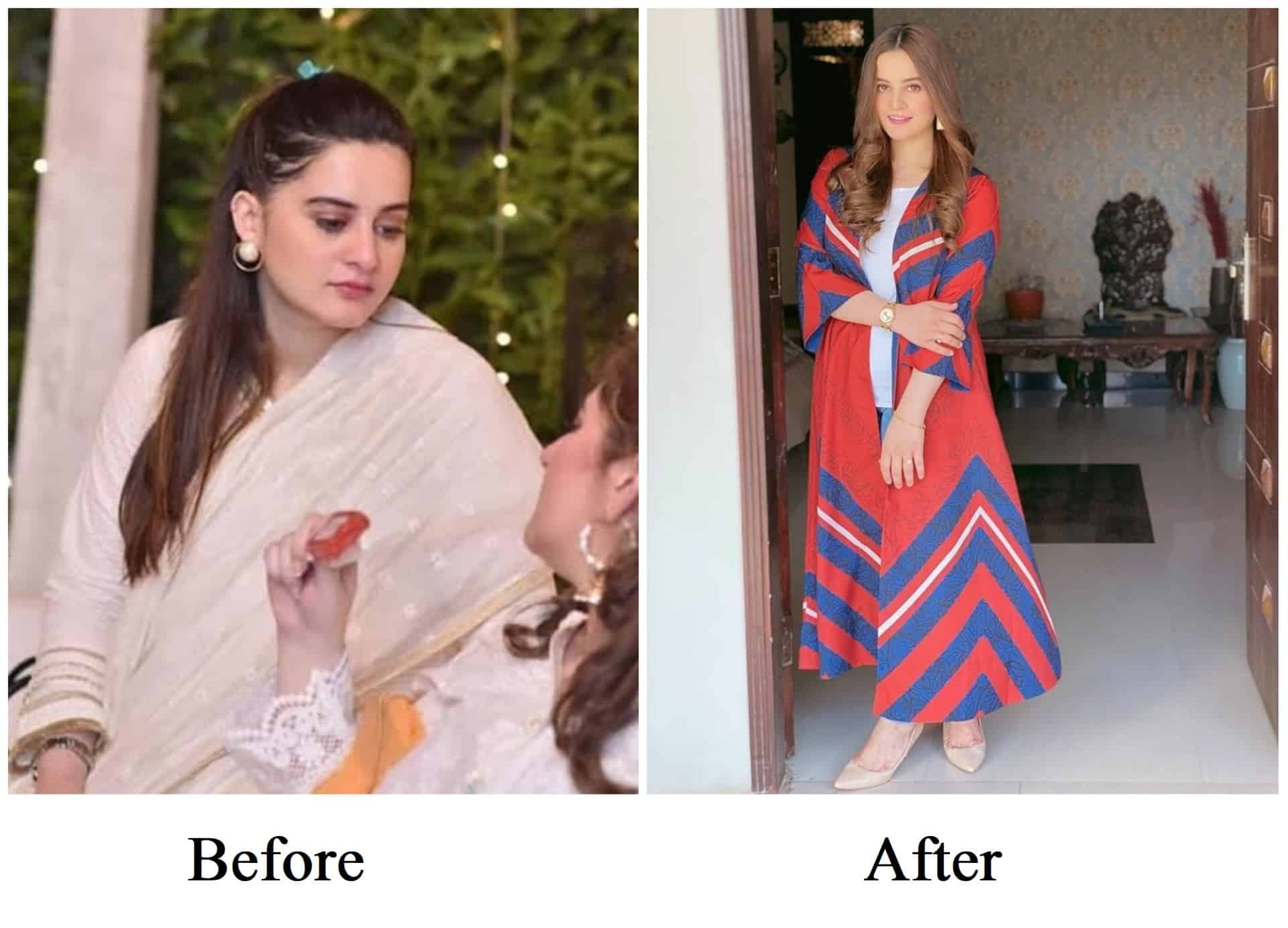 Annie Khalid
Annie Khalid took it to her Instagram handle to speak about her weight loss journey. She is a mother of one beautiful daughter and she spoke about how it was not easy for her to lose weight because of her hypothyroidism. She relied on keto diet and stated that it took her a long time to get back to this level of fitness and achieve her target goal weight.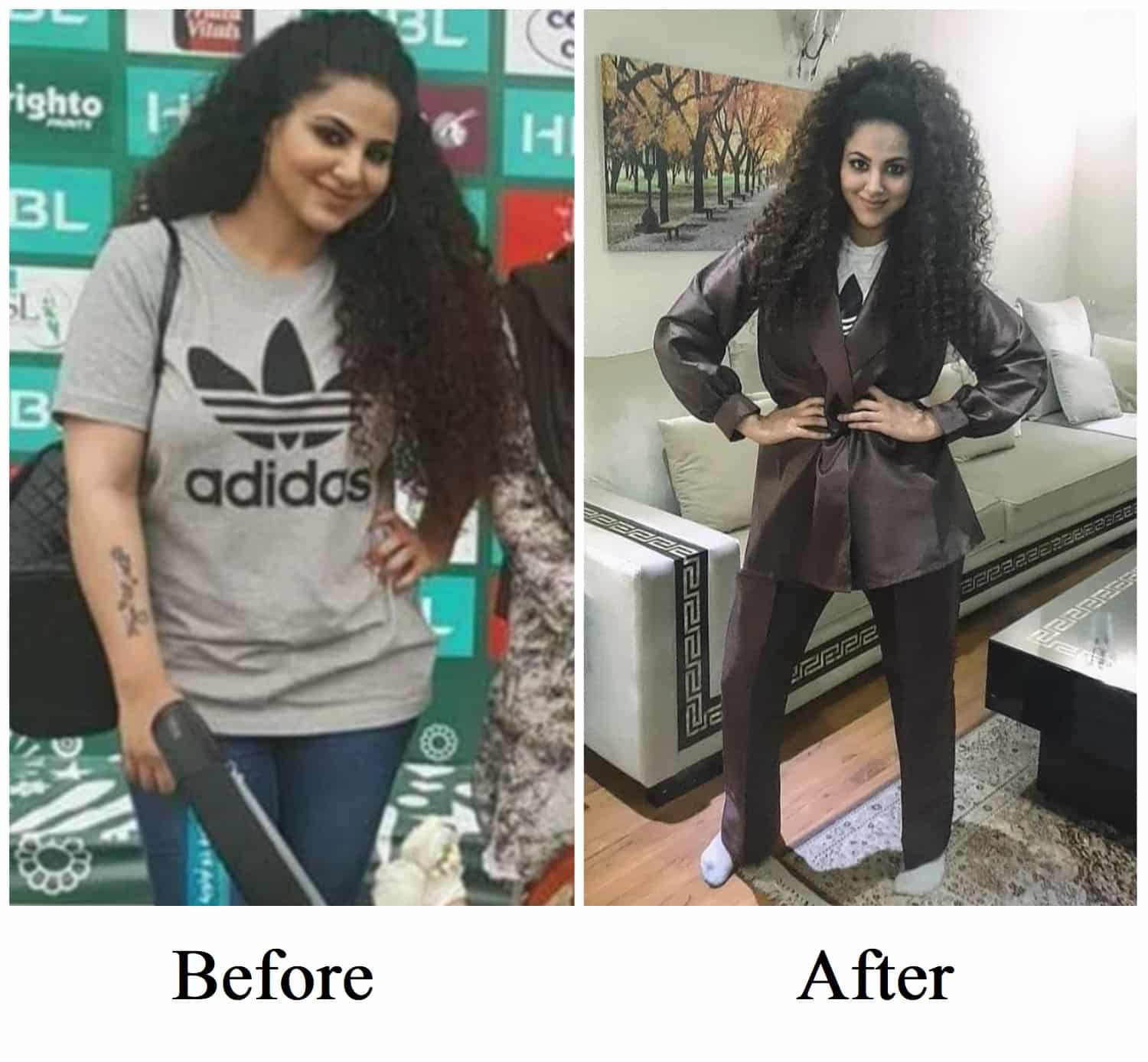 Ayeza Khan
Ayeza Khan is a mother of two; a daughter and a son. Ayeza Khan got married and had her first child within the first year of her marriage. However, Ayeza Khan didn't let her motherhood become an excuse for her to stop working. In one of the interviews, she stated how she was approached for Tum Kon Piya right after she gave birth to her first child. When her daughter turned 2 months old, she went back to work and started shooting for the drama. It was at that moment when she saw herself in the camera, she decided she had to lose weight and could not get comfortable with her post-pregnancy weight gain. Ayeza then had her second child and took utmost care to not gain any weight, this is the reason she went back to work immediately after and looked fit than ever. She is very conscious and shows that it takes a lot of effort to stay fit and lean.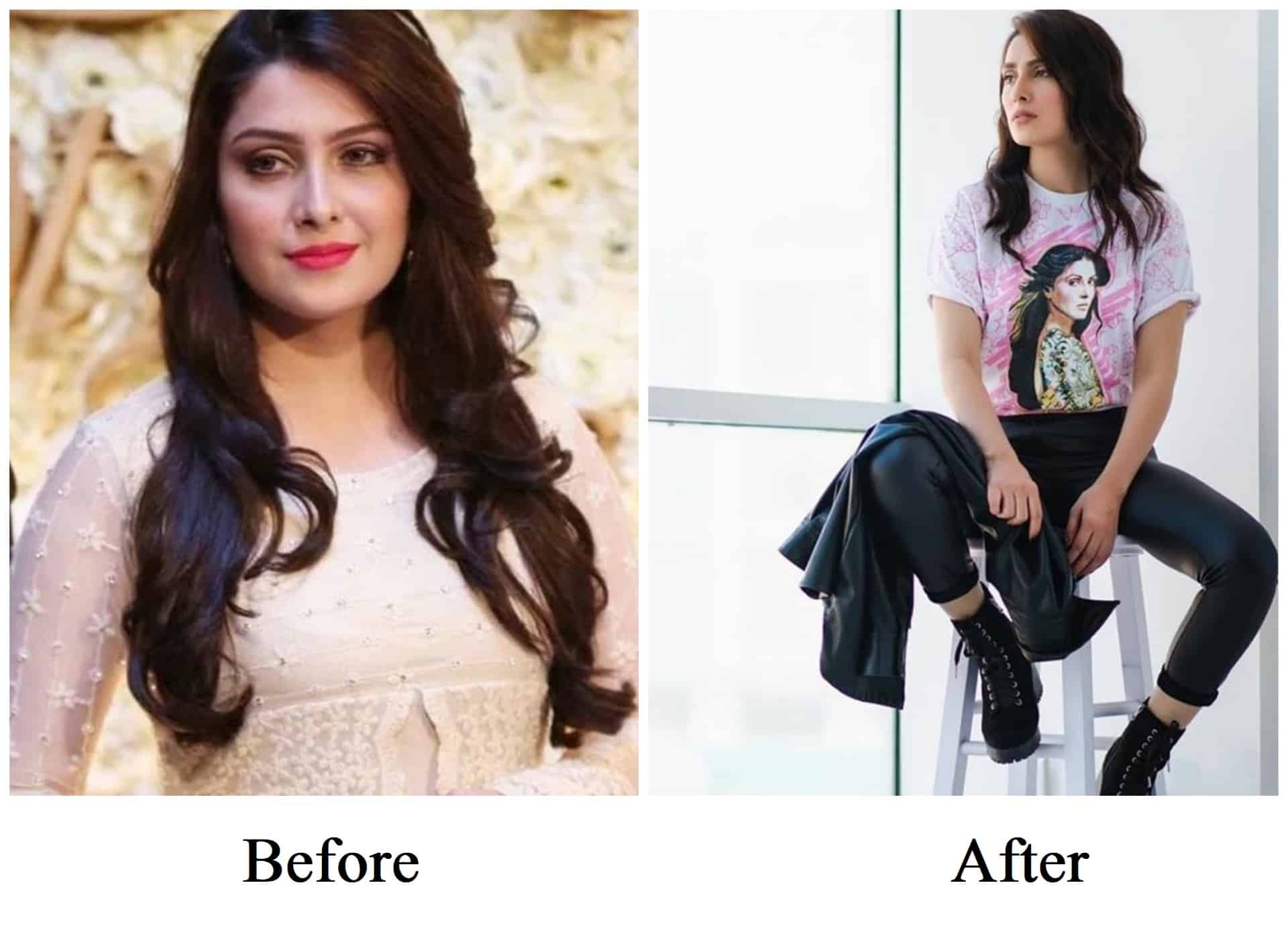 Dua Malik
Dua Malik is a mother of two, a girl and then a boy. Her children are not too far apart in age, which resulted in Dua Malik's post-pregnancy weight gain. However, after her children were not infants anymore, she decided to work on herself and started her weight loss journey. She was also in the news for taking weight loss pills which ended up being a health hazard and the case was highlighted by her sister Humaima Malick. It seems Dua Malik was eager to get rid of her weight, however she has finally achieved the target and seems fit and healthy.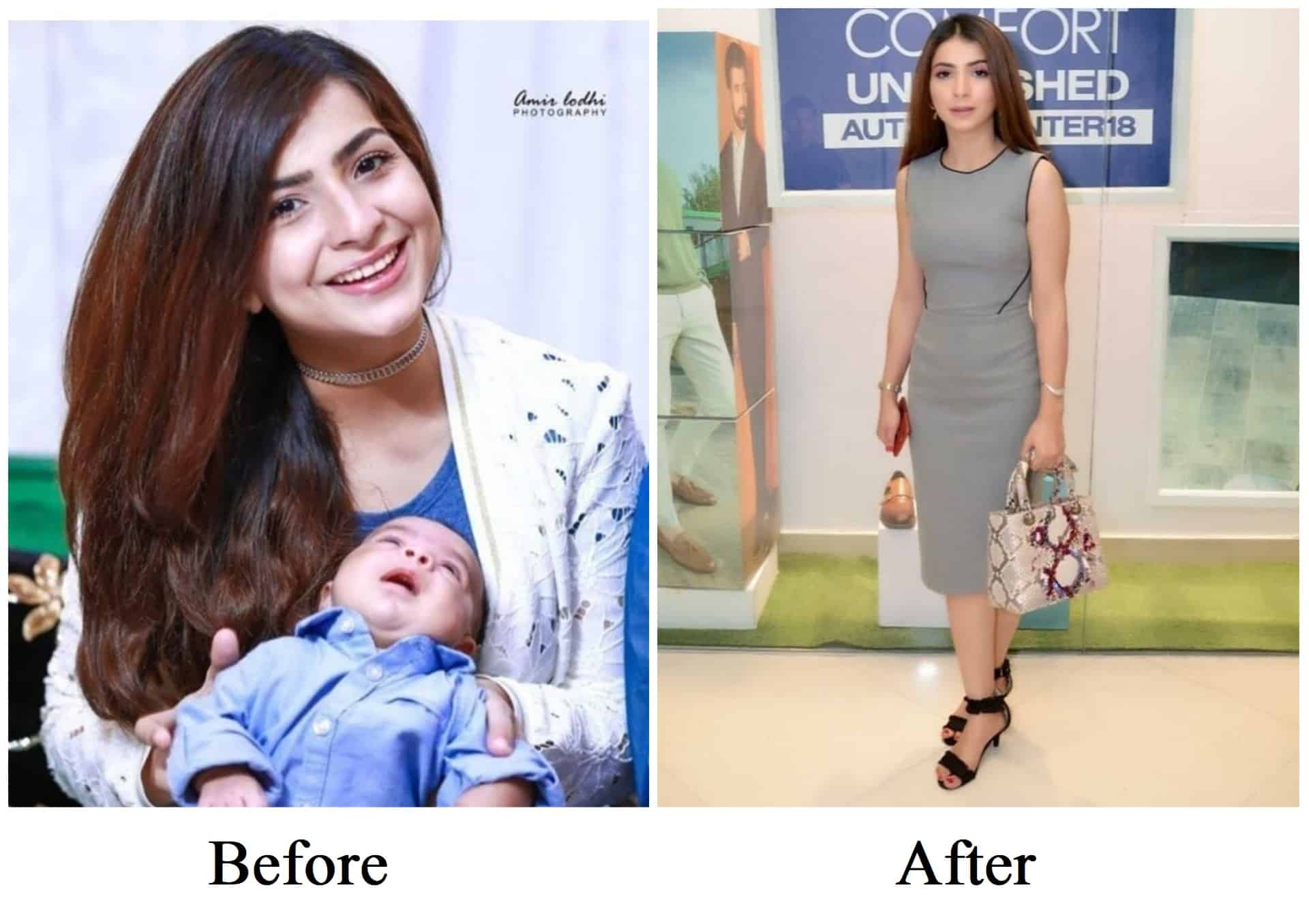 Fatima Effendi
Fatima Effendi is a mother of two boys. She got married young and had her first child immediately after. She discussed how her weight gain was traumatic for her and she went into depression. Fatima also spoke about how her husband motivated and encouraged her to lose weight and appreciated her every step of the way when she did. This is the reason when Fatima fell pregnant the second time, she watched her weight closely and didn't gain a lot and now she is a fit mom of two.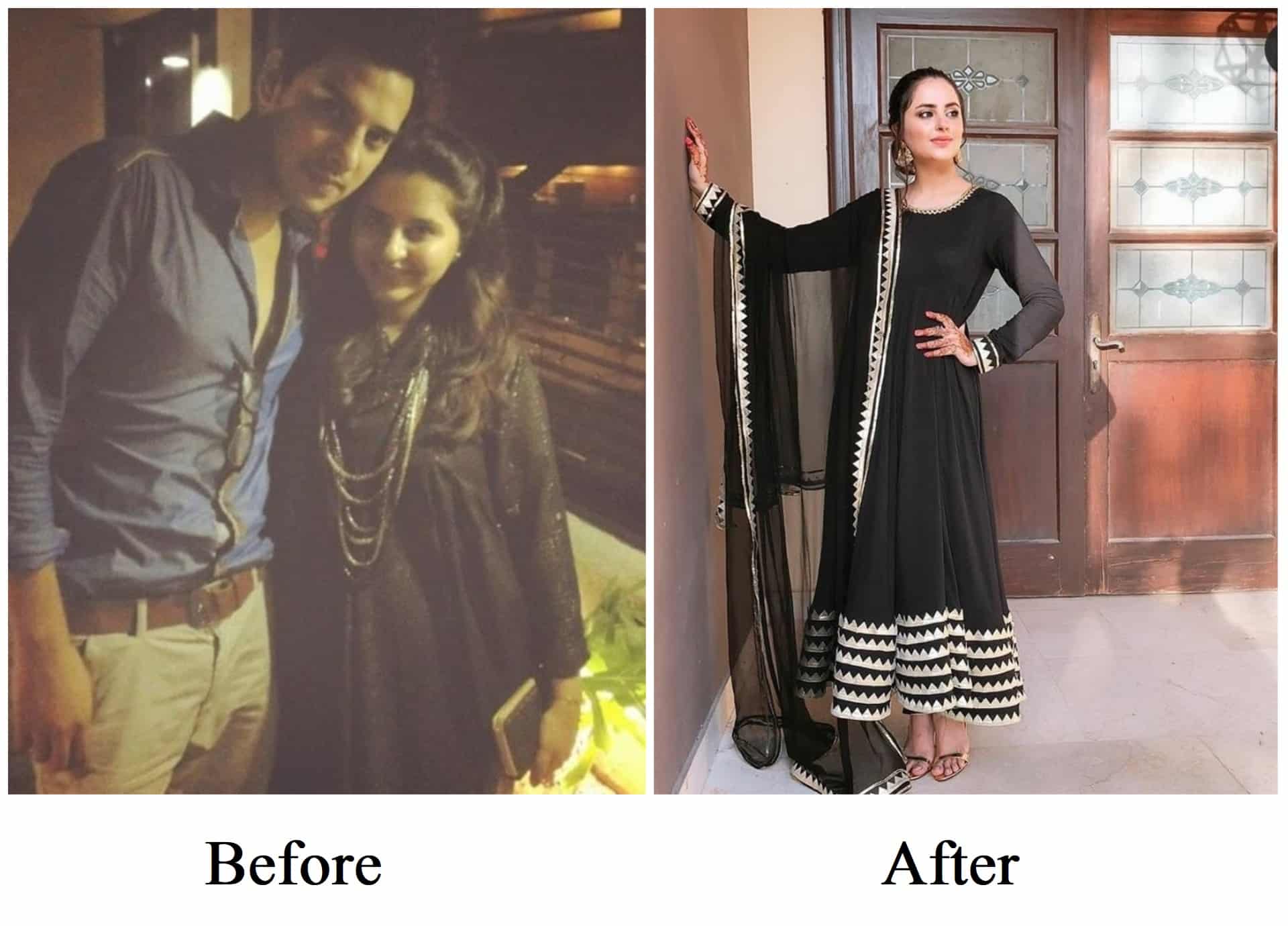 Hira Mani
Hira Mani is a mother of two boys. She got married at the age of 19 and had her first baby immediately after she got married. She then had a miscarriage and fell pregnant the third time and gave birth to a healthy baby boy. Hira joined show business as a co-host to her husband Mani and was in the public eye. She had gained a normal amount of weight and she was comfortable but when she started venturing into acting, she decided to lose weight because she knew it was the demand of the camera. Hira Mani is now very conscious and when she sees that her co-star that she is paired with in a drama is lean and fit, she immediately goes on a strict diet. When she appeared in Do Bol with Affan Waheed, she started a keto diet to look even more slim than she is.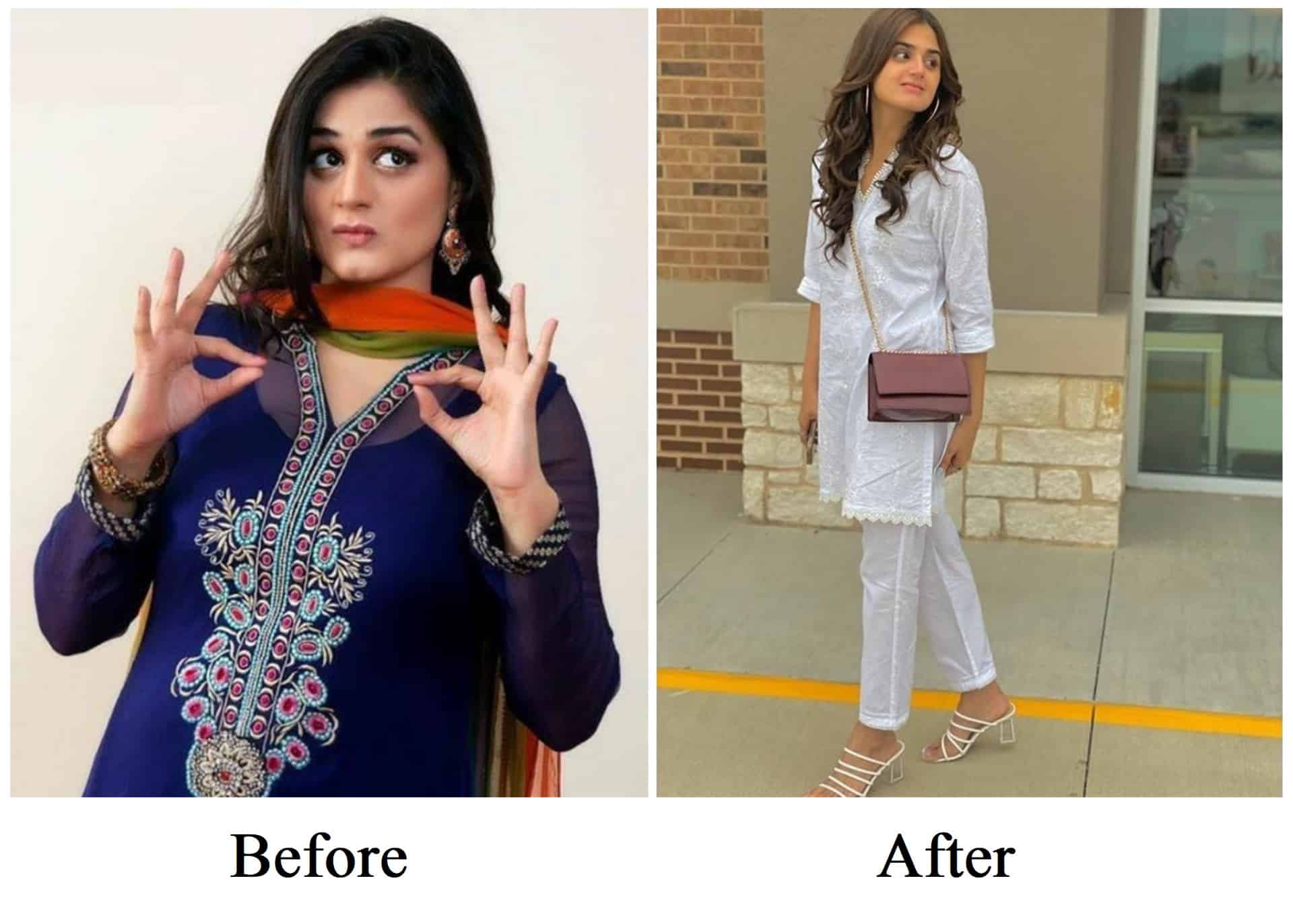 Hira Tareen
Hira Tareen has always been a top model of Pakistani showbiz industry. She was always health and diet conscious, that is why she made the right choices. This is the reason when she fell pregnant and gave birth to her daughter, she went on a strict diet and watched what she ate. She slowly and steadily started her fitness routine where she went back to working out but what helped her the most to get back to her pre-pregnancy weight and body was strict dieting. Hira now shares her fitness journey on her Youtube channel and shows how much effort goes into staying fit, healthy and active.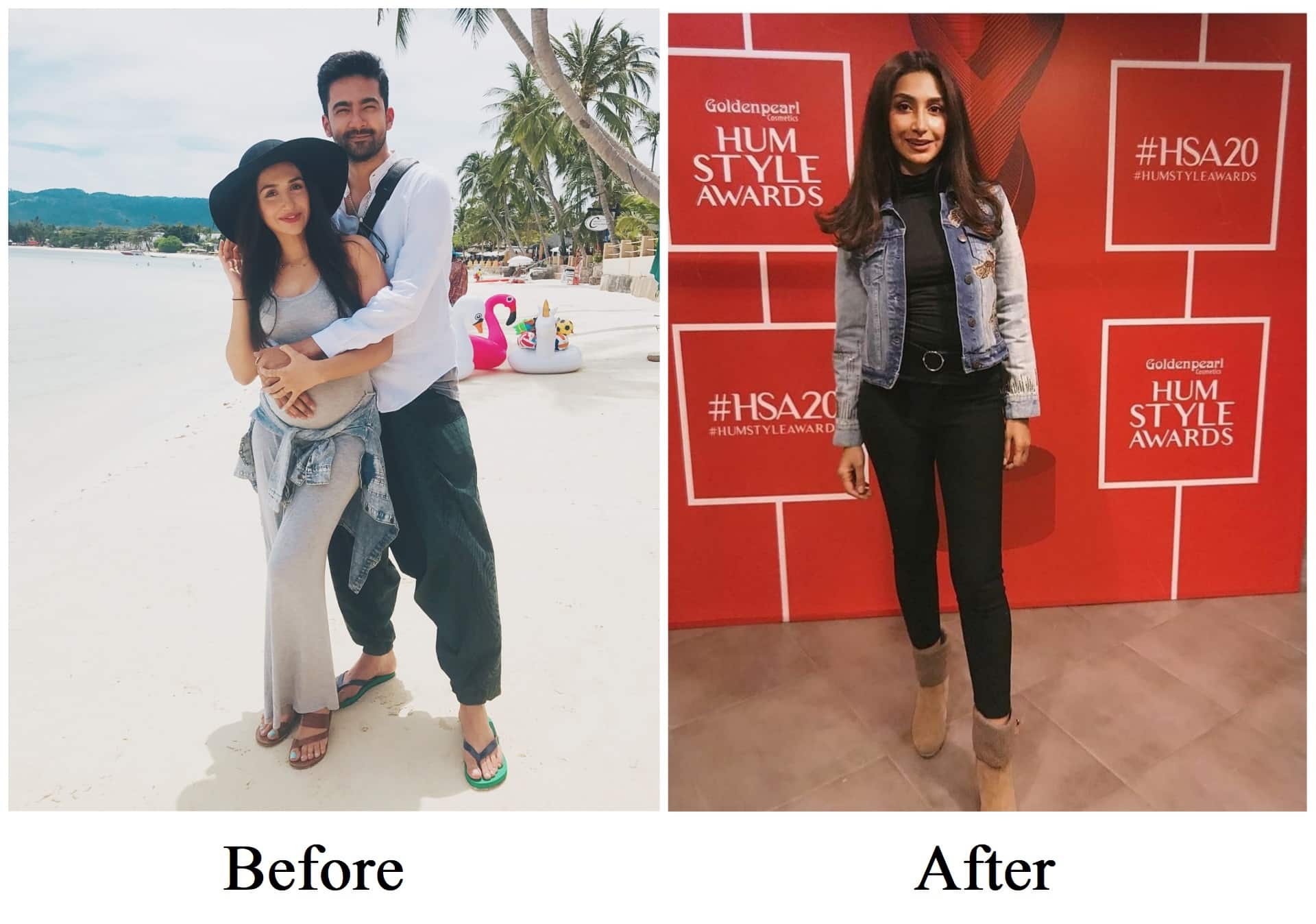 Javeria Saud
Javeria Saud is a mother of two and is one of those celebrities who have always stayed in front of the camera and in the public eye for years. Javeria was a famous actor before her marriage and after she got married to Saud, she was again in front of the camera, acting in her home production dramas or appearing in different morning shows. Javeria then took a break from acting and ventured into hosting. Javeria Saud's weight gain was gradual but it was until recently when she started her weight loss journey and has impressed everyone with her transformation. She now looks slim, healthy and younger.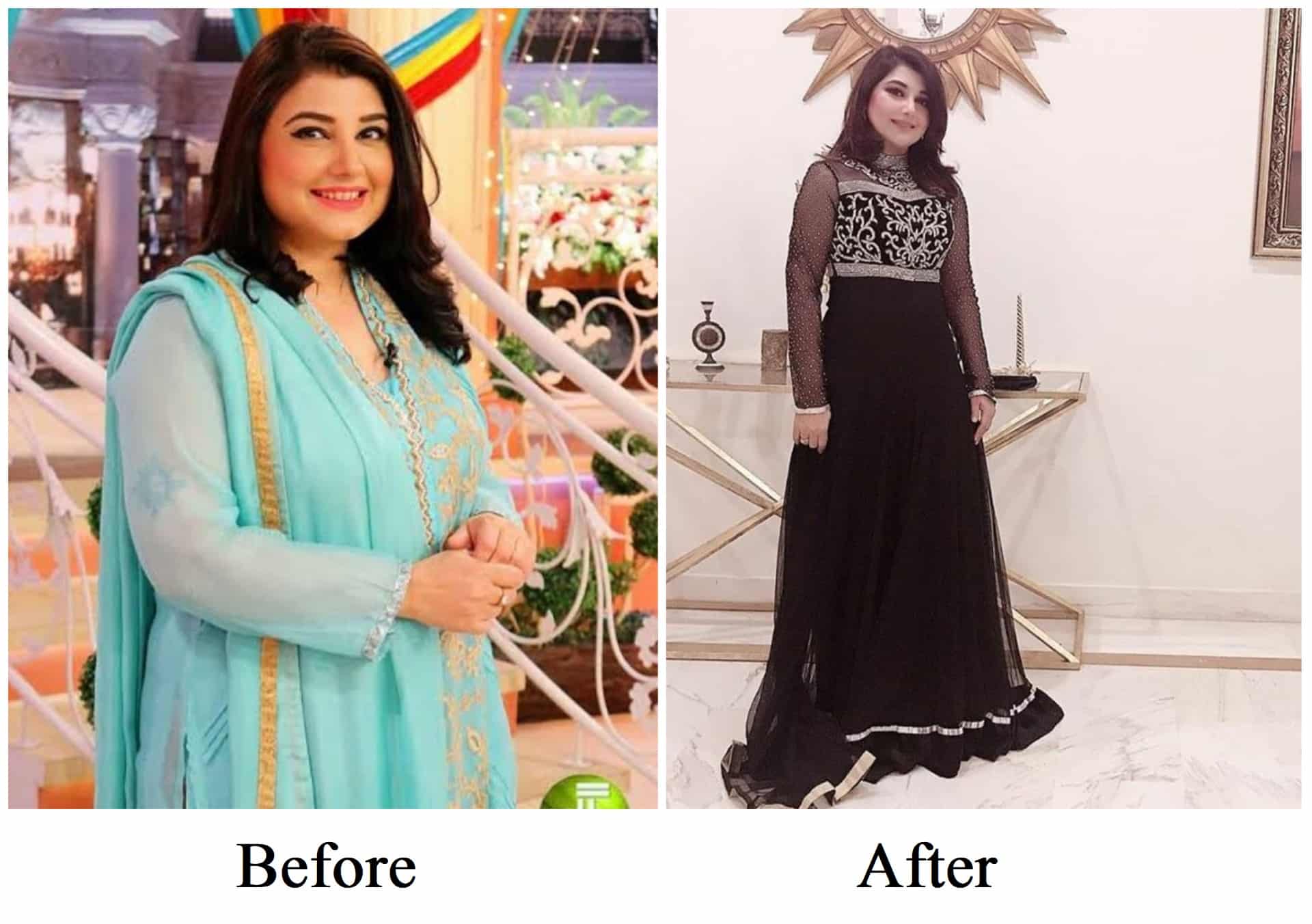 Juggun Kazim
Juggun Kazim is a mother of two. When she joined the showbiz, she was on a chubbier side but the best part about her was that she was comfortable in her own skin. Juggun Kazim continued to share how once she was humiliated in front of the entire crowd due to her weight and was body shamed, that was the moment which ignited the fire in her to lose weight. Juggun Kazim's weight loss shocked everyone because she turned to size 0. She then also explained how after her weight loss, people started showing concern for her well-being. After being on both sides of the spectrum, Juggun Kazim has now decided to maintain a healthy balance and carry that much weight which suits her and doesn't make her look too healthy or too sick.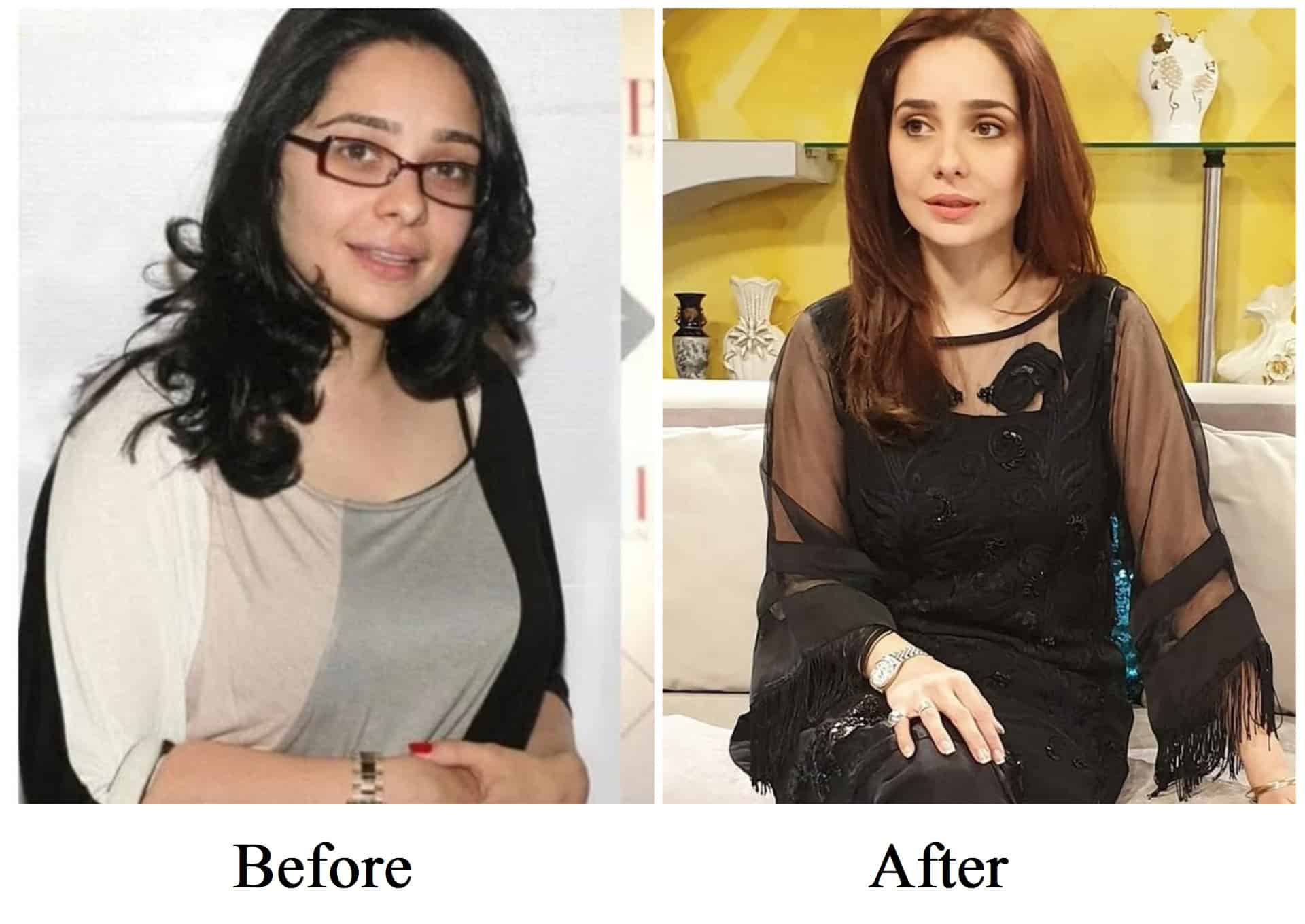 Kiran Ashfaque
Kiran Ashfaque is a mother of one. She has also been in the public eye especially after her marriage to Imran Ashraf. The couple tied the knot and had their first child right after, which resulted in post-pregnancy weight gain. Kiran Ashfaque made public appearances but recently, she posted her pictures on Instagram and has wowed everyone with her weight loss and overall transformation. She looks superb and very lean. Kiran Ashfaque took her time in losing weight but has shown that she is very much conscious and is not going to get comfortable if she ever gains weight.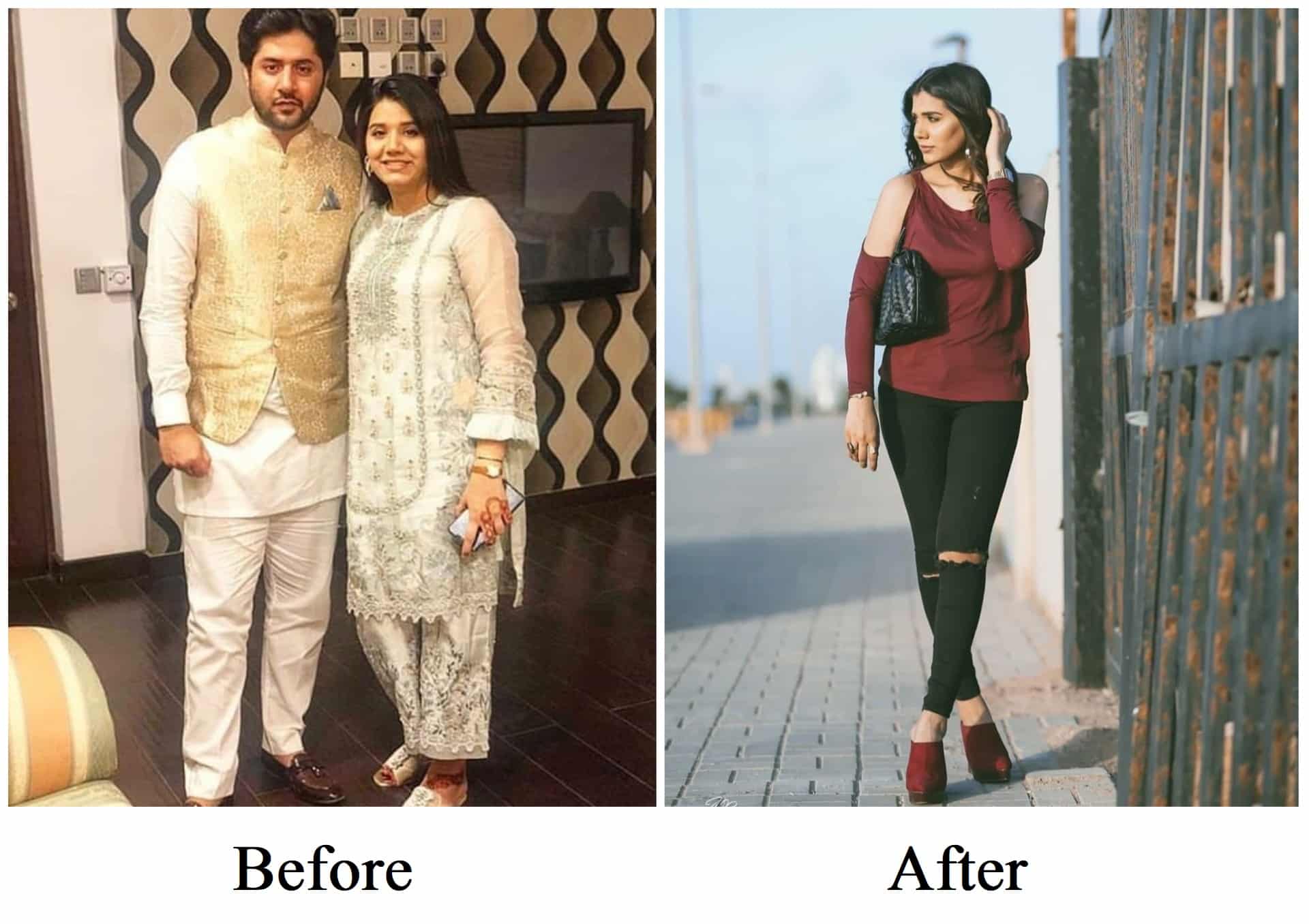 Nadia Khan
Nadia Khan's weight loss journey is exemplary. She has always been in the public eye because she hosted morning shows for years. Her audience who loved and adored her saw her gaining weight as a result of pregnancies and then losing it as well, which was inspirational for all those women who connected to her. Nadia Khan has explained how she always had the tendency to gain weight easily, this is the reason it takes extra effort and constant monitoring to watch her weight and keep it under control. Nadia Khan has taken a few breaks every now and then from hosting but now she has very much stepped back into acting and is here to stay, because of which she is maintaining her fitness level more than ever before.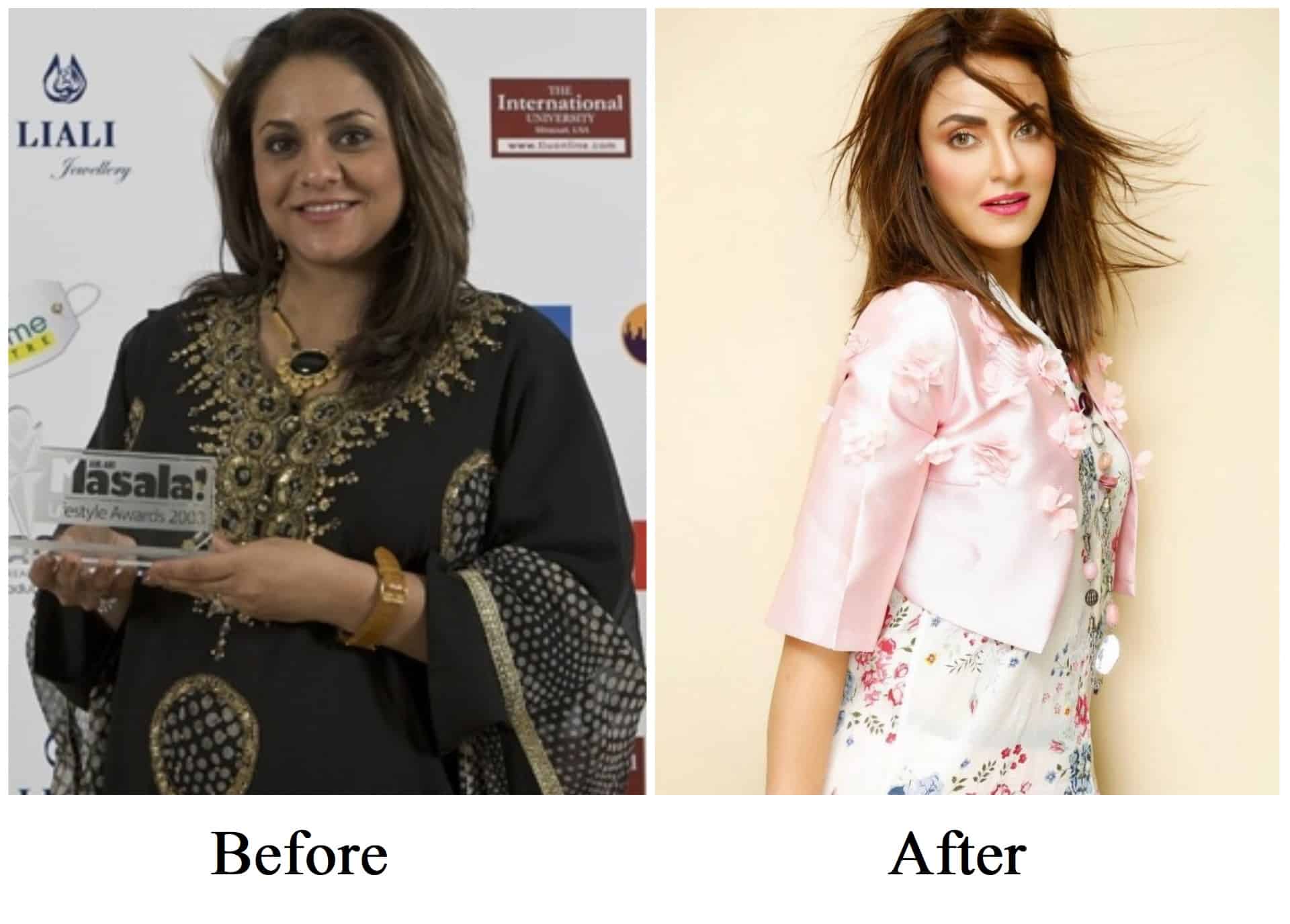 Nida Yasir
Nida Yasir has been in front of the public eye for years because she has set the record of hosting morning shows for the longest span of time. Nida Yasir got married young and then had two children within the initial years of her marriage. Nida stopped acting because she was conscious of her weight but she continued hosting different shows. She then landed herself a contract of Good Morning Pakistan and has been doing her work with full dedication for years. Nida Yasir had her third child while she was hosting and the audience saw her gaining and losing weight. Nida Yasir grew more conscious of her weight after her third child and was adamant to lose weight. Nida is very much into fitness and she also motivates her husband Yasir Nawaz to lose weight.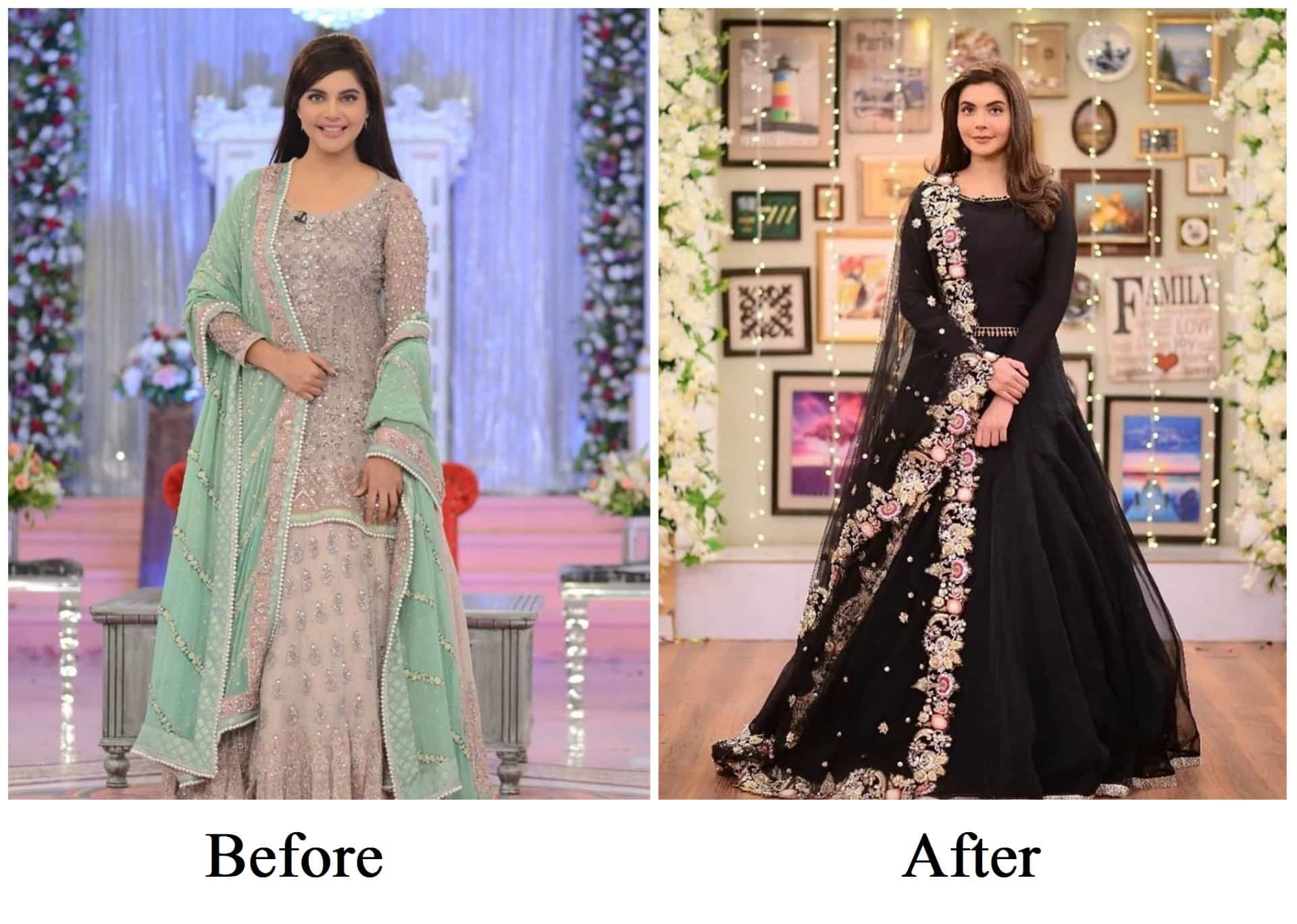 Sana Fakhar
Sana Fakhar is a mother of two boys. She gained weight and has proudly shared her weight loss journey. Sana Fakhar didn't just settle after losing weight, she ventured into body fitness and health, therefore she took her workouts seriously. In one of the shows, her fitness trainer stated that he has had the opportunity of guiding a lot of celebrities but the fitness level of Sana Fakhar is unmatched. Sana Fakhar is very much into weight training which helps her in toning her muscles.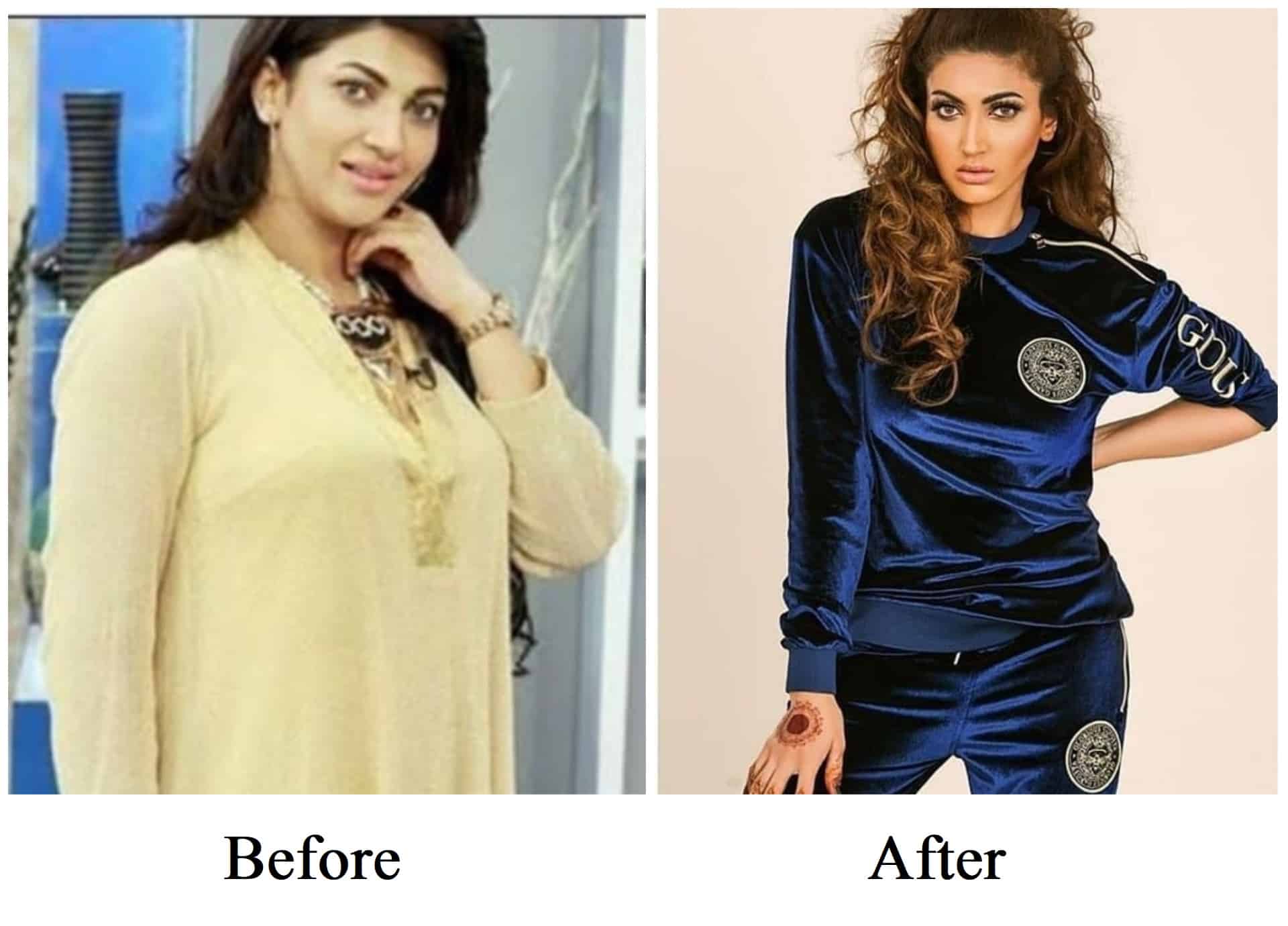 Sanam Jung
Sanam Jung was also in the public eye throughout her pregnancy. She gave birth to her daughter and came back after 3 months of maternity leave. She hosted her morning show when she was pregnant so the audience saw her gradual weight gain. However when she came back, as much as people welcomed her, everyone unanimously body shamed her for gaining too much weight. Sanam Jung herself was very conscious, this is the reason she used to wear such silhouettes which helped her contour her figure, but it was after a few months, she decided to go back to her pre-pregnancy weight and now, she has achieved her fitness goal. She has lost all the weight and now regularly works out to stay in shape.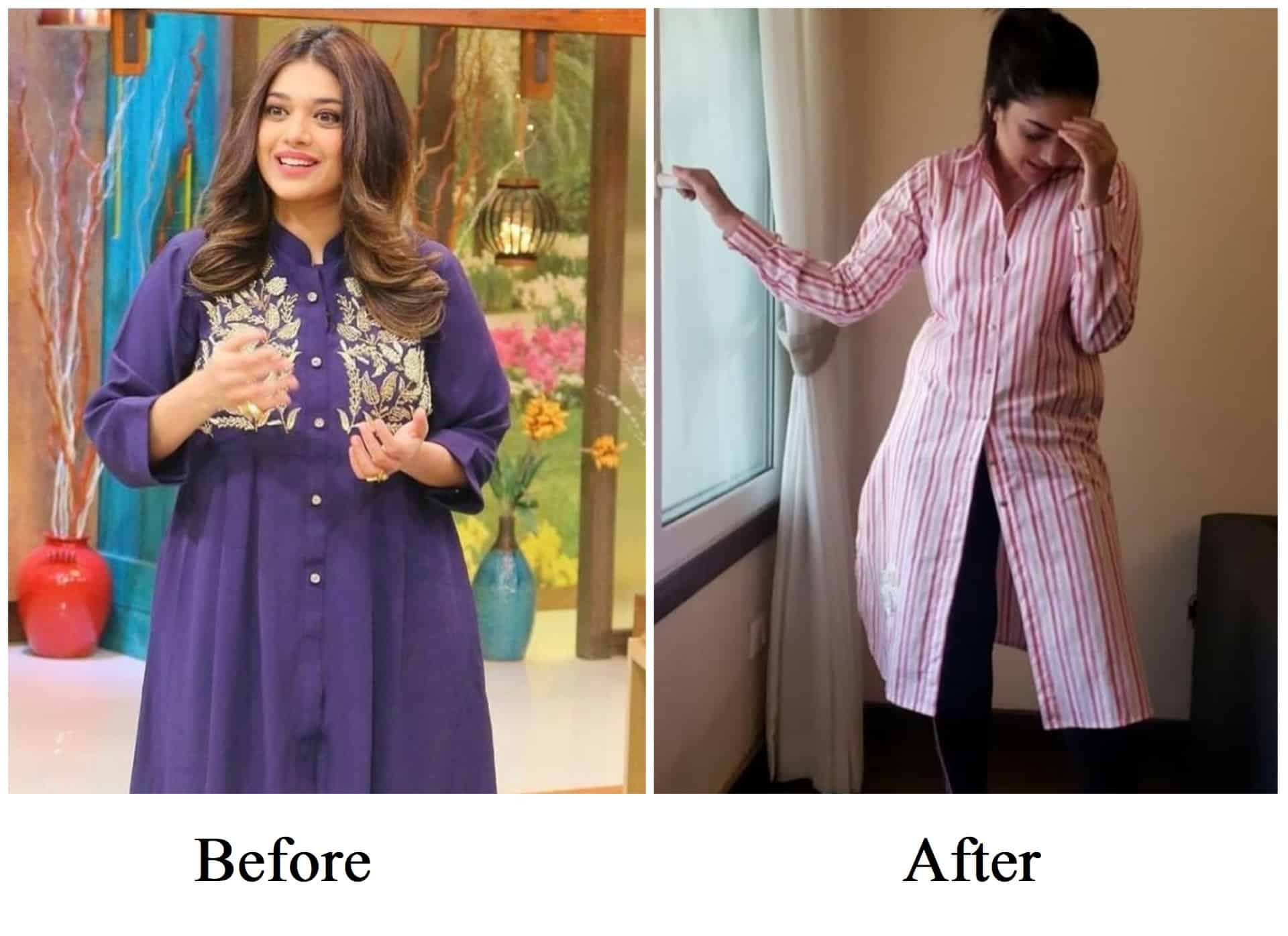 Savera Pasha
Savera Pasha is a mother of two. She also gained a bit of weight during pregnancy, this is the reason when she appeared on Nida Yasir's morning show, she discussed how she was conscious and working on losing weight. It took her a decent amount of time to bounce back and now she is fitter than ever.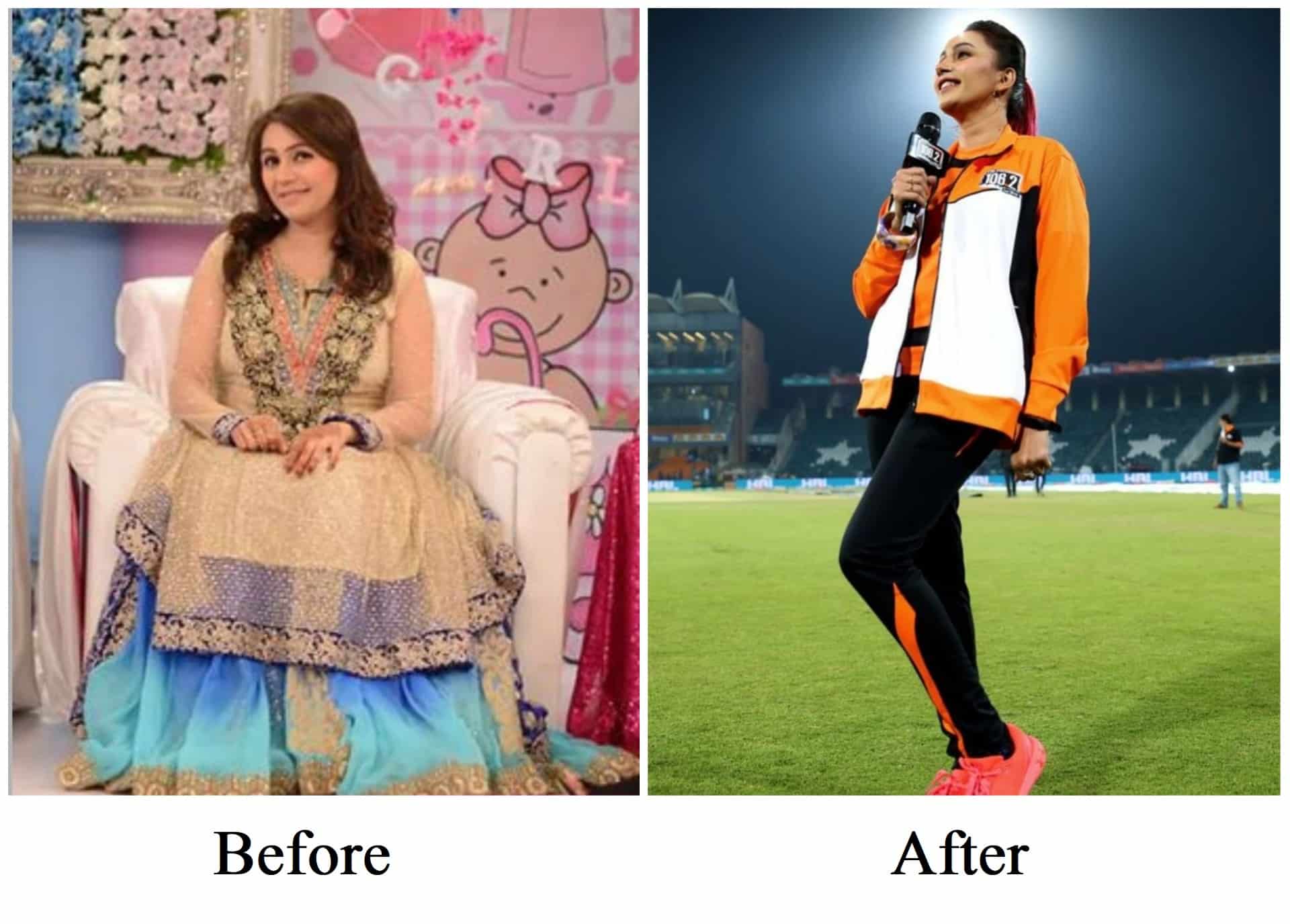 This completes the list of before and after pictures of Pakistani celebrity moms. Which one of these celebrities and their weight loss journeys are inspirational to you? Feel free to share your opinion in the comment section below.
Top Trending Video Right Now