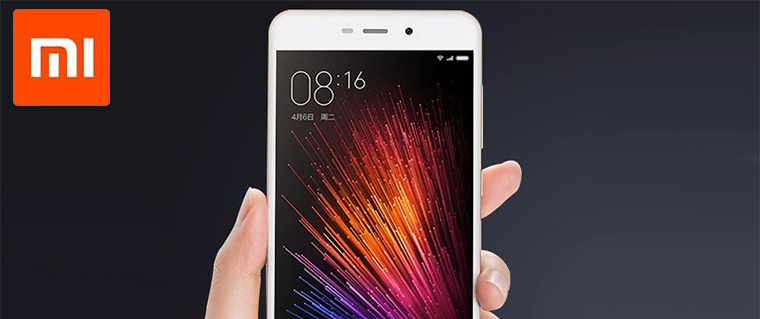 Xiaomi Redmi 4A Review
USERS OPINIONS
SPECS
Introduction:
After the official launch of Xiaomi in Pakistan, we instantly got our hands on the new Redmi 4A. It is a low-end handset designed to keep you in the budget but in specifications, it leaves many behind. you'd rarely find such specs in any other branded smartphone at this price range. Xiaomi has decided to experiment a bit in the Pakistani market and so comes the Redmi 4A with an affordable price, lots of features and without any loose frills.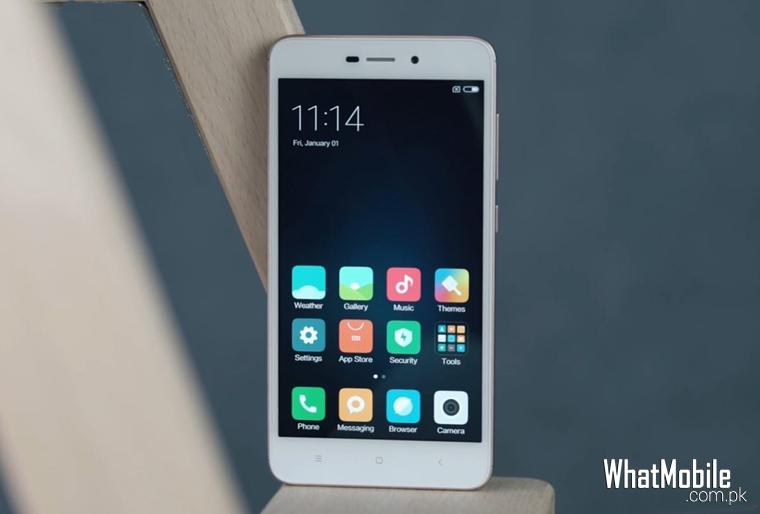 Xiaomi Redmi 4A Specs:
Xiaomi Redmi 4A
Display
5.0 inches
720 x 1280, 294ppi
Processor
Quad-core 1.4 GHz, Cortex-A53
GPU
Adreno 308
RAM
2 GB
Storage
16 GB
MicroSD
Yes, up to 256GB
Camera
13 MP, f/2.2, Auto-focus, LED flash
5 MP, f/2.2
Software
Android 6.0 Marshmallow
Battery
3120 mAh, Non-Removable
Dimensions
139.5 x 70.4 x 8.5 mm
131.5 g
Click here for Xiaomi Redmi 4A price & specs
Unboxing of Redmi 4A:
The device comes in a small white carton having Redmi 4A Global Edition printed on the sides in English. On the back of the box, keys specs are also mentioned. Inside the box, you'll find the slim and smart Redmi 4A along with the SIM card removal tool wrapped in plastic. Brief instructions manual is also provided. You'll also get a Micro USB cable about a meter long with the power adapter packed inside the box. The odd thing with the Xiaomi handsets is that Headphones are never supplied in the box and the same is the case with Redmi 4a. Well, that being said, what else could you expect from a 13,900 PKR. smartphone.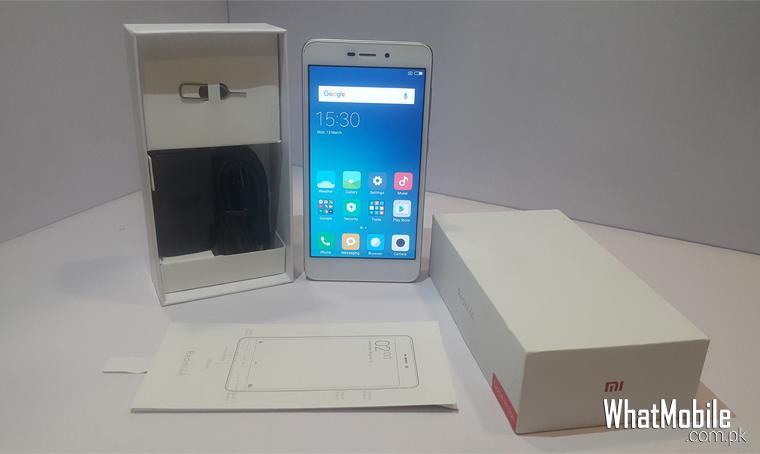 Design & Built Quality:
Xiaomi Redmi 4A is made of such a high-grade plastic that you can easily mistake it for a metal. The body is impact resistant and does not squelch and creak as often seen in mobile devices made of plastic. Apparently, Xiaomi strictly monitors the quality of their mobile devices even if they do not cost that much. The smartphone back cover comes with a sticker indicating its IMEI number and other unique ids. Xiaomi Redmi 4A's high-quality plastic material is so photogenic that the photographs can easily be taken as a unibody metal build. The device confidently shows its solidity in hands.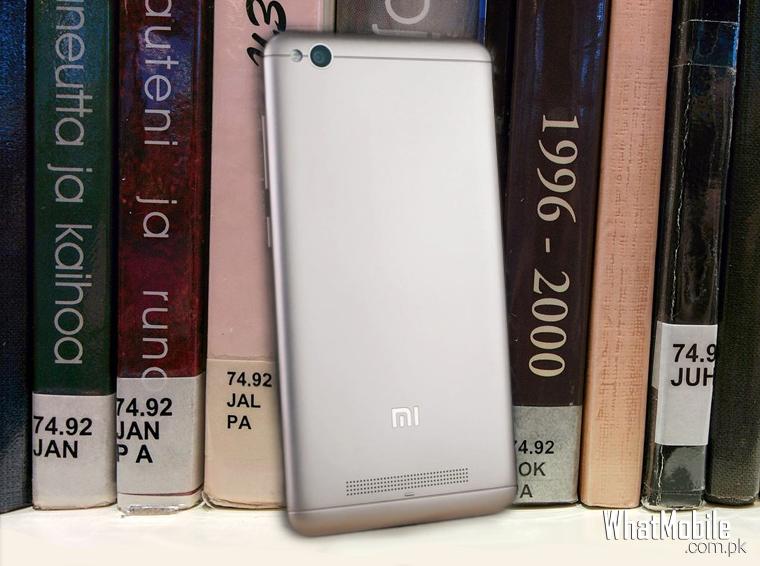 The power button and volume rocker keys are located on the right side of Xiaomi's Redmi 4A.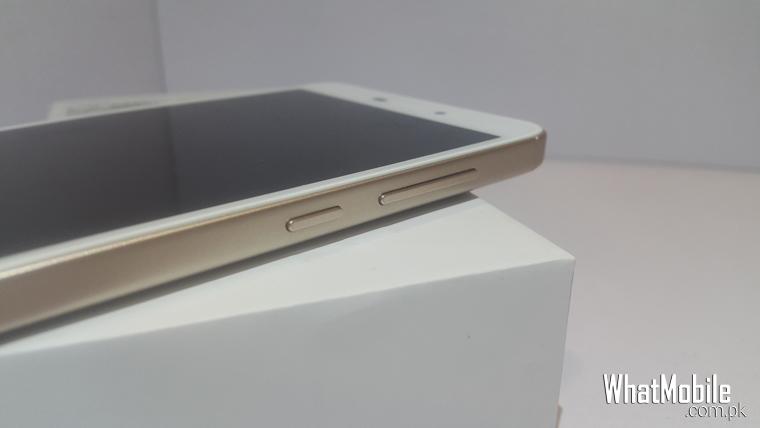 On the left, a hybrid SIM tray for two SIM-cards or one SIM-card and a micro SD card is tucked inside carefully.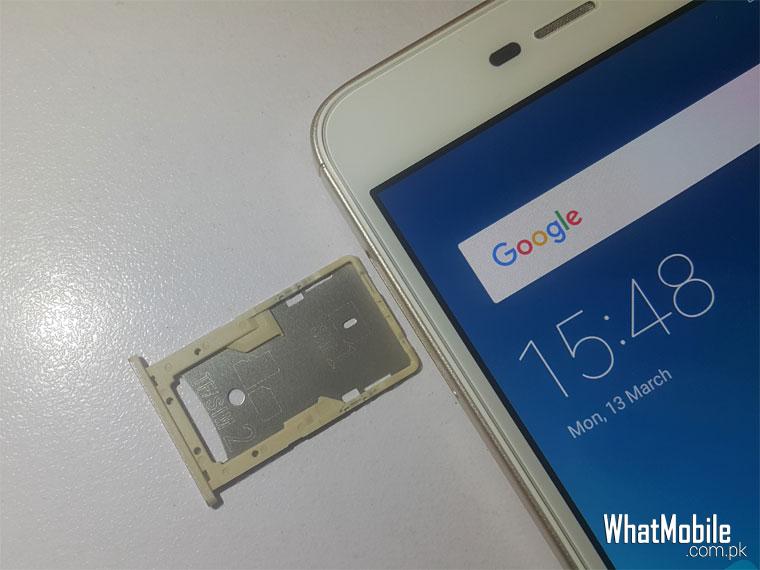 At the top, an infrared port is provided that can be used to control your households items, accompanied by a microphone hole and 3.5 mm audio jack for headphones.
Bottom side hosts micro USB connector and another microphone which is used for noise reduction during the calls.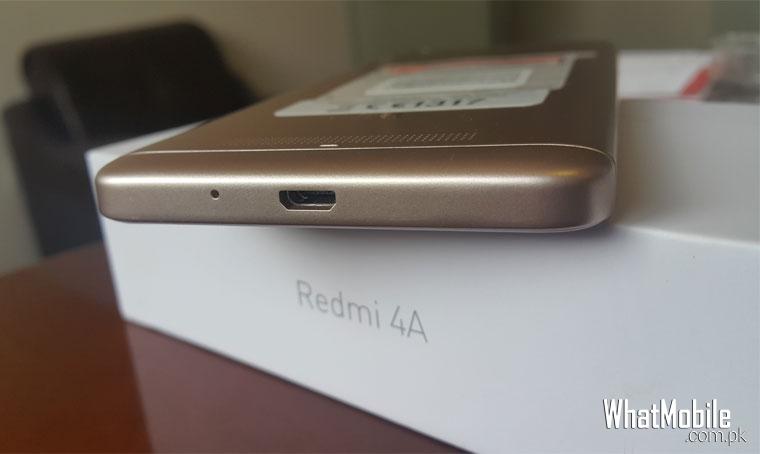 All the buttons on the front of Redmi 4A are touch sensitive which mean that you can only use them when the device is on. Above the screen, you'll find the earpiece along with the front camera and a sensor responsible for automatic screen lock when you place your device next to your ear.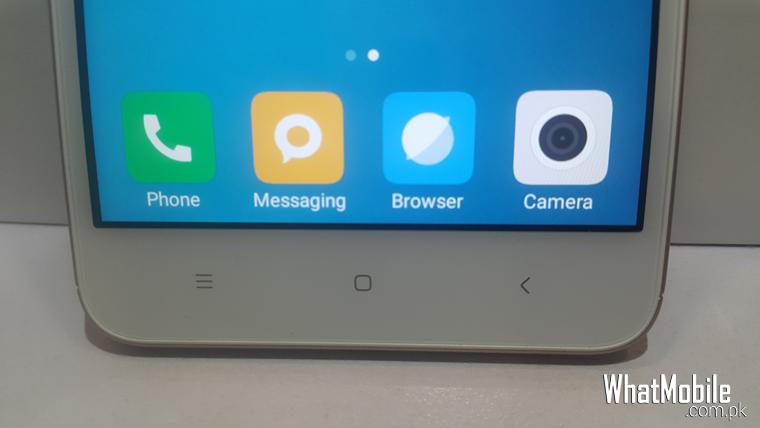 The back of the phone is awesome and gives it a superior metallic look which could easily pass 4A off as a mid-range or even as a high-end flagship device but as soon as you turn the Redmi around to the front it provides the look of another cheap sturdy plastic design that does not appeal that much. Overall the new Xiaomi is quite handy and slim.
Xiaomi 4A OS:
The new Xiaomi comes with Android 6.0 Marshmallow operating system with MI UI8 on top. The upgraded Redmi UI borrows the looks of IOS combining all the customizations and functionalities we normally expect from an Android smartphone. Apart from the improvements to the new MIUI8 on the 4a, it also expands in size and now takes much more space so you won't be left with much out of the 16GB onboard storage.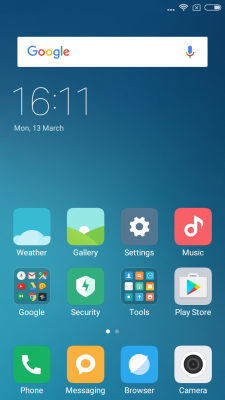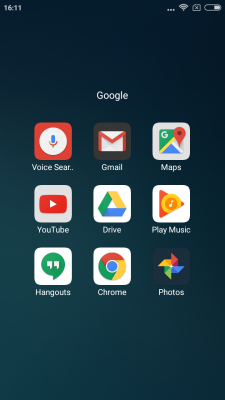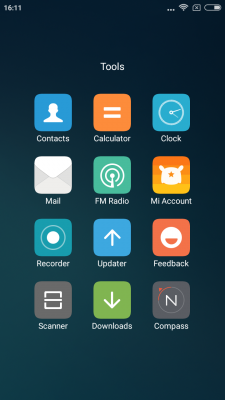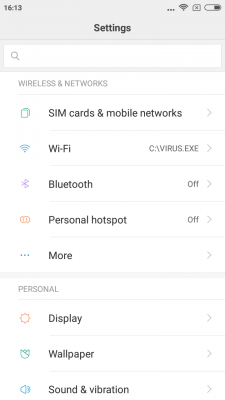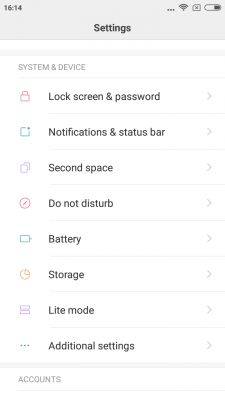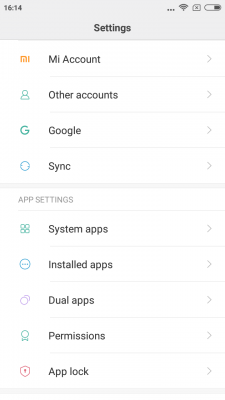 But there is nothing to worry about as the 4A comes with a hybrid SIM slot where you can insert a MicroSD card (instead of the 2nd SIM) to expand the Redmi's memory upto 256GB. The new Xiaomi handset packs the Snapdragon 425 processor under the hood so its quite fluid and you wont feel any jerks or lags on the Redmi while swiping through the normal light-weight apps. But as soon as you try to multitask or access some heavier applications on the 4A, It starts taking a bit longer to open these though you wont feel any lags afterwards while using the apps.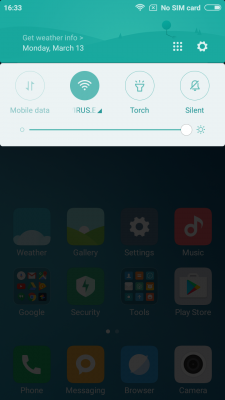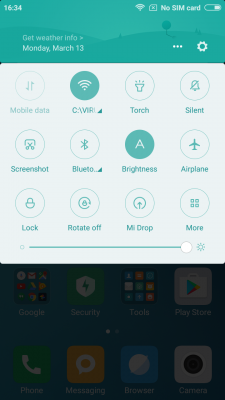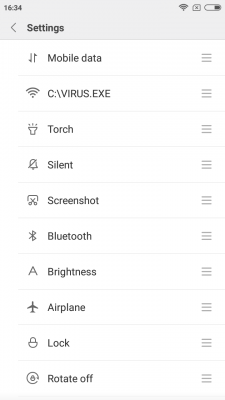 Speakers and microphones:
Two smart speakers are built into the device that address both the conversational and multimedia needs. The earpiece proved to be a good one. Conversations go well even in low signal areas like basements, the max volume is enough to communicate in the noisy environments. As for the main speaker located on the back, surprisingly the volume showed an incredibly good result. Redmi 4A clearly has a better sound than Meizu M3s which is the main competitor of Redmi 4A in china though not available in Pakistan.
As far as the microphone is concerned, we've already mentioned that Redmi 4A have two of them. One is used in calls or to record the sound and the other is used to cut external noise. It is important to understand that most buyers of Xiaomi Redmi 4A will use this machine just for calls because of its long-lasting battery. Dual-SIM card support provides it with an extra edge over its competitors and probably that makes it a better smart phone for calls and communication in terms of price and quality.
Screen & Display:
Redmi 4A by Xiaomi is equipped with 5.0 inch display, but there's a catch, as the only downside to the handset is the slightly dim display which is not that bright. As soon as you turn on the device you'll instantly feel the urge to set the brightness to the max. Indoor usage is just fine but it makes it really hard to read the Xiaomi screen under direct sunlight.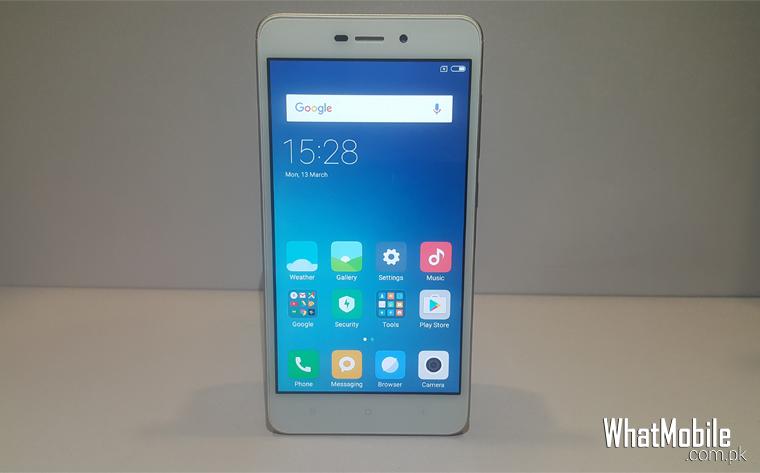 The 720p IPS display of the Redmi 4A won't do the wonders but it manages to produce some vibrant colors with utmost clarity and contrast. Further, the screen is not protected by any protective glass which means you'll have to buy a separate good quality display protector. Around the screen of Xiaomi Redmi 4A there is a thick black frame that some of you may not like. But the same sort of thing can be seen in all generations of iPhone and we have not seen many complaining so I guess it's not an issue.
Camera of 4A:
We were not expecting much in terms of the camera from a budget phone model like Xiaomi Redmi's 4A, thinking it would not have the potential to take good pictures in the moderate ambient light. However, this device has greatly surprised us. The main camera equipped with 13 megapixel takes some really good pictures and it also records videos in Full HD resolution. If we compare this camera with Meizu M3's, then Xiaomi is a lot much better.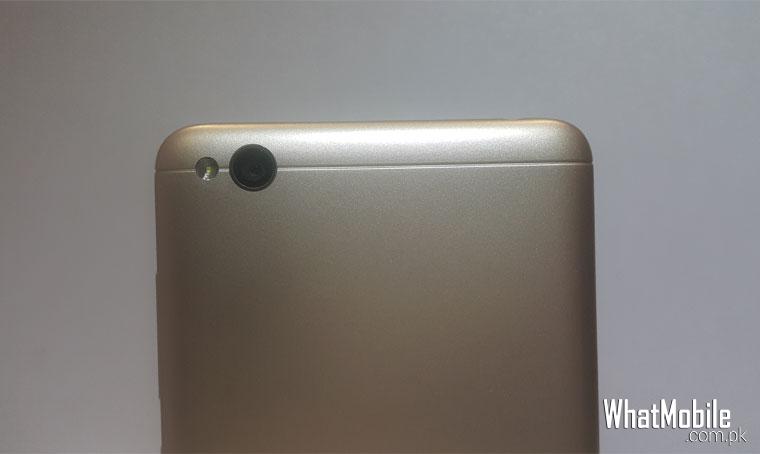 Apart from a slightly dim display, the second weak point for Redmi 4A is its front selfie cam. Though tt has a 5-megapixel camera but pictures in even bright daylight are not quite impressive, the image looks unrealistic and cheap. The phone does not seem to be suitable for the Instagram selfie posters still, the front camera is capable enough to communicate to video chat or for live video sessions on facebook. Fortunately, it also supports 720p video recording.
Performance:
Xiaomi Redmi 4A comes equipped with a Qualcomm Octa-Core processor further complemented by 2GB of RAM and an Adreno 308 graphics accelerator. Combined together as a winning package the phone manages to provide a good level of performance. And thanks to the full HD resolution you can utilize this power to enjoy the most complex and full 3D games apart from performing the other tedious and mundane tasks. Asphalt 8 and World of Tanks Blitz works well on a little below average settings.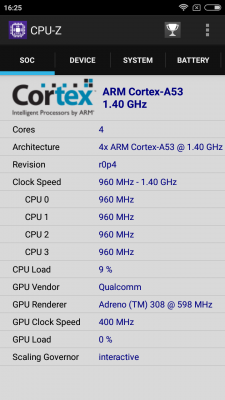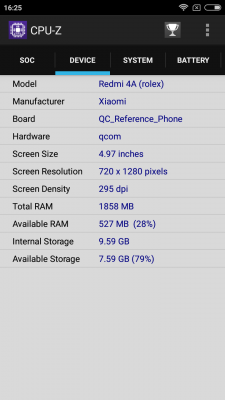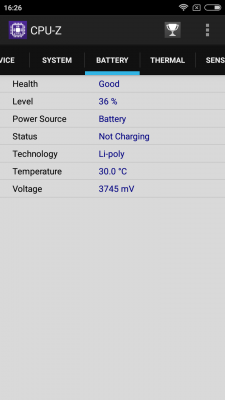 In Google Chrome, the web browser is able to open 10-15 tabs simultaneously and still manages to be responsive and work fast. Thus Redmi 4A is not only good for snapping photos and gaming but also provides a wonderful internet surfing experience too.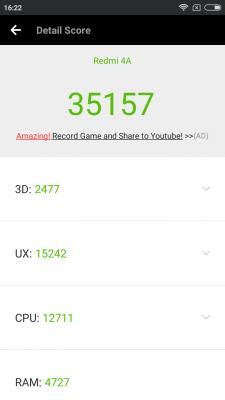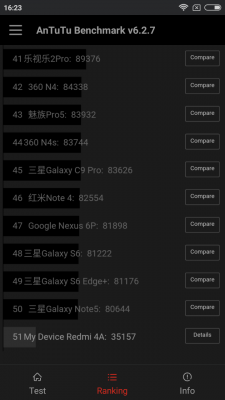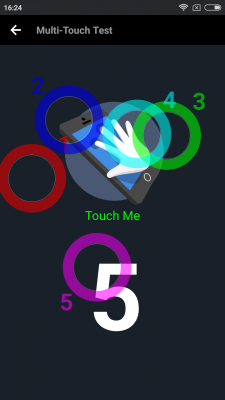 Battery:
Speaking about the battery life of Xiaomi Redmi 4A, which is good for a 3120mAh rechargeable battery. Some craftsmen have managed to dismantle the smartphone just to check the actual battery capacity. As it turned out, the manufacturer does not lie and Redmi 4A really indeed comes with a 3120mAh.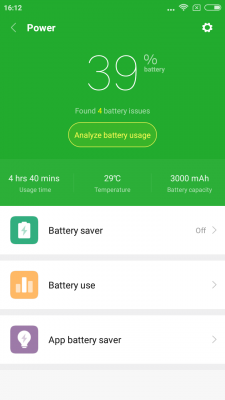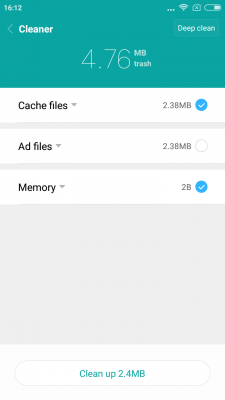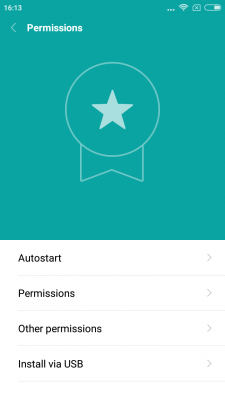 At brightness level set to maximum, one SIM-card and the regular gaming, the Redmi 4A smartphone lasted for the whole 5 hours and 25 minutes. This is a very a good indicator, since with the same load iPhone or iPhone 6s may last only for 4 hours and that too not even at a maximum brightness. Speaking of battery life while watching videos as brightness is set to max, the Xiaomi Redmi 4A unit provides a comfortable playback of 7 hours 30 minutes while streaming Youtube videos through Wi-Fi. The unit embeds an energy efficient processor that gets slightly heated under heavy load but ensures a long battery life. Xiaomi packs Redmi 4A with classic compact power adapter that can charge your phone from 0 to 100% in 2 hours. Fast charging is not offered, but that can be forgiven considering the low cost.
Conclusion:
We definitely got Xiaomi to release an incredibly interesting smartphone in Pakistan that can certainly find its place in the market. This Redmi unit packs numerous advantages over its competitors. The excellent build quality of 4A gets combined with a powerful hardware, good rear camera, excellent speakers, record battery timings, a user-friendly MIUI OS and of course an incredibly low price tag. Now you can easily buy Xiaomi Redmi 4A in Pakistan which is available at just 13,900 PKR only.
Talking about the cons, Redmi 4A has only two drawbacks – weak display brightness at maximum level and lousy front camera. However, given the price tag on this device, these two lacks can easily be forgiven. To be honest, it's almost impossible to find so feature packed smartphone at such a modest price. At the end, if you're still searching for a budget Android smartphone with good hardware and software, your search ends here. The device is an excellent choice. Worth buying!
Xiaomi Redmi 4A is now available in Pakistan. For more details regarding Specs & price please see Xiaomi Redmi 4A Price in Pakistan
Comments