Ohkay so, the journey of Alif has come to an end tonight. It is a bitter-sweet moment because as complete as the ending of this drama was, it could've easily been extended to a couple of more episodes. I think it was very intelligent on the drama maker's end where they decided to wrap it up without delaying much because the viewers always come across such dramas which get ruined due to unnecessary dragging & that didn't turn out to be the case with Alif, this is the reason those who loved tuning to Alif feel the need for a few more episodes because we're still not done with it.
Full Circle
Everything came in full circle for Qalb e Momin when he got the paintings of Husn e Jahan that Master Ibrahim left for him. He or even Husn e Jahan would've never imagined that Qalb e Momin will once again get the possession of his father's paintings, something that solely belonged to their family & no one else.
Master Ibrahim & Husn e Jahan were married for 5 years. Husn e Jahan died young but in the last years of her life, at least she was in a presence of someone who cherished & appreciated her the most. They did not go much into details but it was hard to believe that Master Ibrahim didn't know about Husna being Husn e Jahan & on top of that, Abdul Ala's daughter in law. She used to come once in a while to see Qalb e Momin, so not sure how all these years, Master Ibrahim never really got to know about her son. Also, in one of the previous episodes, the teenager boy they showed as Qalb e Momin looked older to be a 14-15 year old. However, keeping these minute details aside, it is commendable how all the questions were answered because when the previous episode ended, there were quite a few things that were answered, therefore they used this opportunity to leave no loose ends.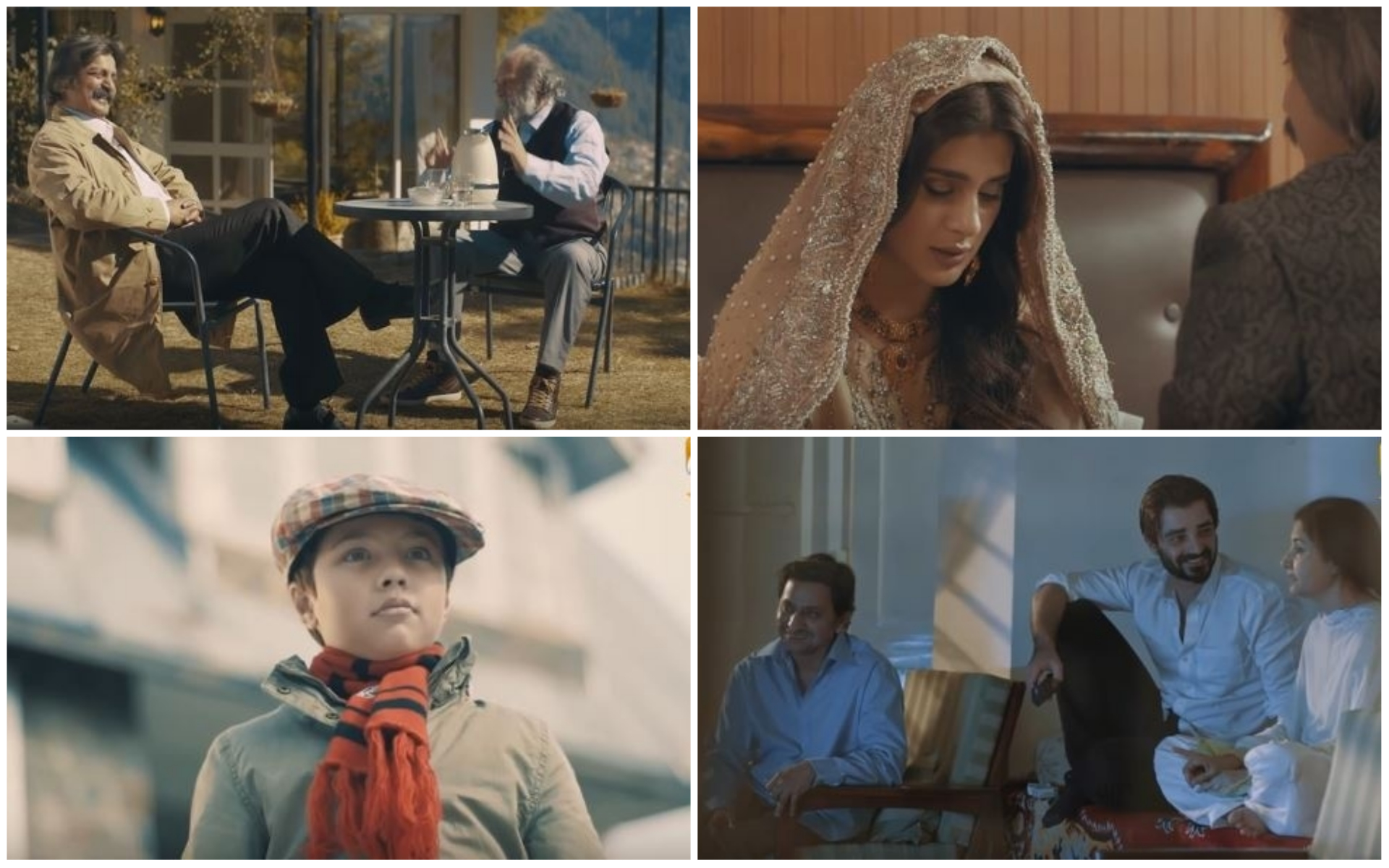 All the things that Abdul Ala said about Husn e Jahan went to show how regretful he was for judging her wrongly & also how keen he was to make things right. He wanted to do good by her that is why he got her married to the man he trusted the most. Master Ibrahim revered Abdul Ala, therefore he could not question him. Another beautiful aspect was how even after finding out about Husn e Jahan, Master Ibrahim never mentioned it to Abdul Ala because he knew, that will put him in an awkward position. The thing that I have loved noticing the most throughout Alif is how they have depicted the respect students have had for their mentors & how they have this beautiful relationship that they share with one another. Master Ibrahim & Abdul Ala's relationship being one, similarly Momina & Master Ibrahim also shared a special bond where Momina would share everything with him. His death left her devastated but Qalb e Momin found a complete closure because he got to know that the man Abdul Ala chose for Husn e Jahan was one of a kind.
Momin & Momina
Momina & Momin finally found their purpose in life, Momin had to go to Turkey because he made a promise to Abdul Ala, however Momina had to stay where she was because of her parents & the self-assigned duty of carrying the legacy of Master Ibrahim & Husn e Jahan forward. They both decided to go about their own orbits but Momina knew that Momin was always going to wait for her. This part of the ending was bittersweet, because as much as I wanted them to have a happy ending, this one does make a lot of sense. Momina has never believed in rushing things & this is why she decided to take her time. It also showed that she had developed this strong trust in Momin to know that he was going to be there for her. Momina also wanted him to explore his path on his own a bit more, he needed this time to himself, to rediscover & realign his priorities. The bottom line is that they both were at peace after a long time & just having each other's support was all that they needed at this point to go about their lives.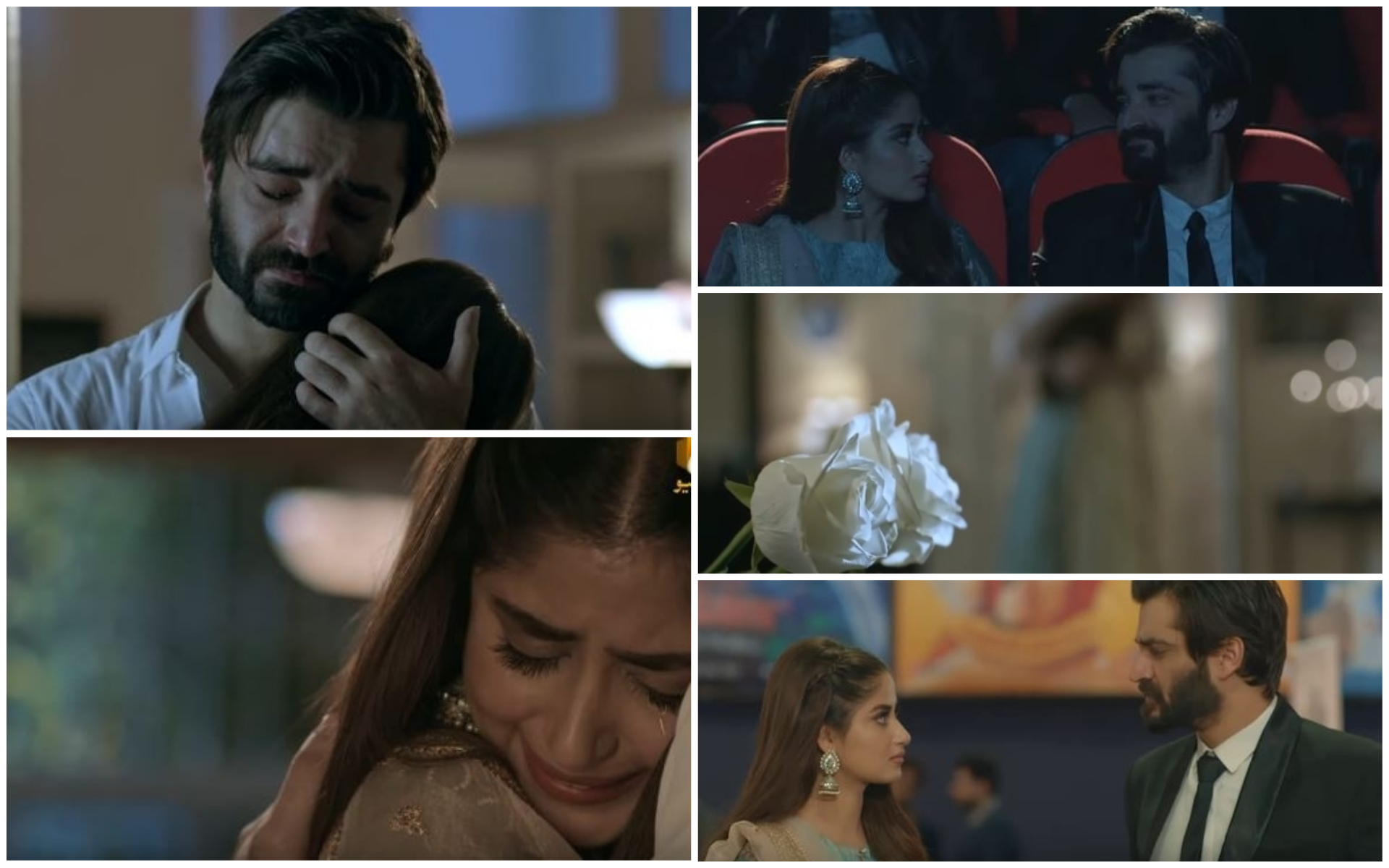 The way Momin came to Momina's house after reading all the letters, it also showed how he had started relying on her for emotional support, he knew she understood him like no one else did, therefore just by telling her what's in his heart made him feel at ease, it was a very short scene but it showed how in such a short span of time, Momin had grown comfortable around Momina & her presence meant so much to him.
Alif Is A Magical Journey
Alif was a beautiful drama. It spoke about spirituality, judgments, regrets, consequences, thing spinning out of control & then everything falling in its right place – each & every character & its journey had so much to offer. Umera Ahmed once again wrote a perspective altering & thought-provoking script, which allowed people to look into their hearts & just ask simple questions about the purpose of their lives. The most beautiful part – it never ever got preachy & all the dialogues were carefully written which were precise & to the point. Despite being a story of a filmstar, Alif ended up being a story so relatable to general audiences because these are the spiritual & religious struggles everyone is faced with at certain point in their lives. All the characters were not only beautiful but very important to complete the story, therefore all of them contributed in making it a wholesome experience. Each & every character was carefully placed by Umera Ahmed to convey what she wanted to, be it Jahangir or Aqsa, or Neha & even Husn e Jahan's mother. Coming to the main characters; Abdul Ala, Master Ibrahim, Husn e Jahan, Qalb e Momin, Momina, Sultan, Taha – they were so complete in their own way & when interlinked, they gave us Alif. Manzar Sehbai, Saife Hassan, Saleem Mairaj, Kubra Khan, Hamza Ali Abbasi, Sajal Aly, Ahsan Khan, Pehlaaj Hussain, they all contributed equally towards the success of Alif & the way they breathed life into these characters was phenomenal. All the supporting actors such as Hina Ashfaq, Lubna Aslam, Fareeha Raza, Musaddiq Malik, Yashma Gill, Sadaf Kanwal & Nida Mumtaz also did justice to the roles that were assigned to them. Special mention goes to Pehlaaj Hussain for making all the scenes of young Qalb e Momin so much special with his adorable personality & brilliant acting.
Alif was a team effort & it actually makes me proud as a viewer that we still have such drama-makers who are capable of creating something as magical & beautiful as Alif. The dialogues were some of the best that we have heard, the background instrumental musics were beautiful & hit the right emotion in every scene. The locations were beautiful & the attention to detail paid to create the era of 80's was a masterstroke. Taha & Qalb e Momin's homes were my absolute favorite & it also helped in depicting the kind of personalities they had, which goes to show how much attention was paid while making Alif. The flashbacks were used in an apt manner to convey the story brilliantly. Editing, camera work, the overall vibe that the director Haseeb Hassan created was perfect & added more aesthetic value while watching it. The producers, writer, director and all the actors should be extremely proud of themselves & take a bow for a successful project such as Alif. Please share your thoughts about the last episode of Alif.
Keep Supporting,
Cheers,
Zahra Mirza.
Top Trending Right Now: