Seems like Aamir Liaquat is on a hunt for a big controversy. However, the anchorperson, yet, hasn't been able to find one. But he has successfully ruined himself and received a lot of backlash for his recent distasteful comments regarding the late Bollywood actors Sridevi and Irrfan Khan.
The televangelist did apologize for what he said but more than that, he still seems to be in search of something that will give a boost to his game show's ratings. This is why, he continues to make distasteful comments, be it anyone.
Recently when Ayeza Khan made an appearance in Aamir Liaquat's game show, Liaquat made such cringe worthy remarks about Humayun Saeed, that even Ayeza appeared a bit uncomfortable when it happened.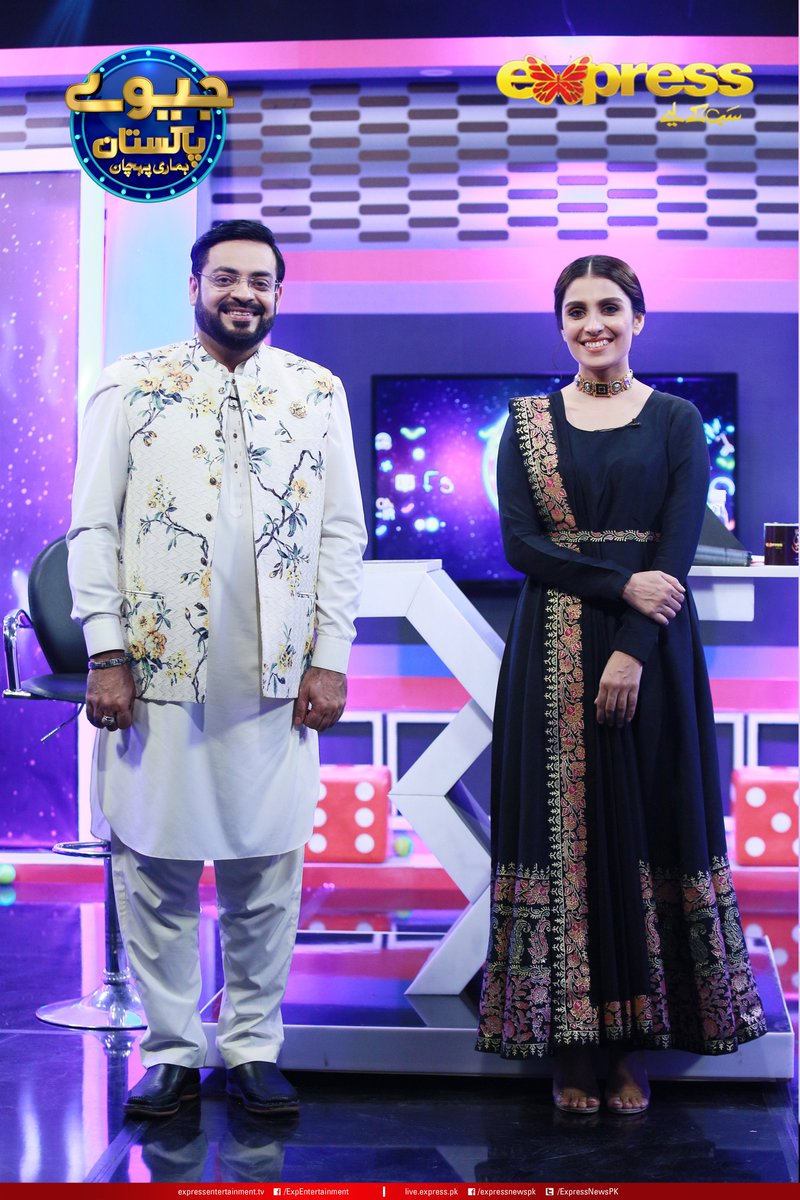 While talking to the host, Ayeza Khan shared the incident about how she had to misbehave with Humayun Saeed while rehearsing her dialogues as Mehwish in Meray Pass Tum Ho.
"The first time we rehearsed, I was like I am, Ayeza. And I had to misbehave with Humayun as the scene we were doing demanded that," said Ayeza.
While Ayeza just added this, Aamir Liaquat, jumped in and said how it was pretty easy to misbehave with Humayun Saeed. "Anyone can misbehave with Humayun Saeed," said the anchor to which Ayeza replied that it was not possible for her to do so.
To this, Aamir Liaquat again senselessly quipped that he would show her how she can do it if they happen to be together some time. "Even Allah will forgive you if you misbehave with Humayun Saeed," added Liaquat.
What do you think Aamir Liaquat meant by his stupid, meaningless comments? Is he doing all this for ratings or is he just made this way? Absolutely cringe worthy! Share your thoughts in the comments below.